Litecoin Price Prediction: LTC coils up, eyes 20% rall
Litecoin price has been deemed a commodity in a CFTC lawsuit against Binance.
LTC is no longer exposed to possible legal actions from the SEC.
With legal implications out of the way, LTC should see a wave of interest coming.
Litecoin (LTC) price is set to jump higher as the Commodities Futures Trading Commission (CFTC) filing against Binance reveals that the CFTC deems Litecoin a commodity. This opens the discussion around a digital silver token and takes the wind out of the sails of the Securities & Exchange Commission (SEC), which was preparing for a string of lawsuits against several cryptocurrencies. With Litecoin now deemed safe, expect to see a broad inflow of investors with price action not only jumping 20% but also breaking above $100.
Litecoin price set to slice through $100
Litecoin price should see a nice supportive tailwind come in from a legal filing overnight where the CFTC stuck its neck out for cryptocurrencies like Bitcoin, Ether and Litecoin by referring to them as commodities. By doing so, the CFTC takes them out of the hands of the SEC and puts them under its own regulatory umbrella. The SEC now can not start a string of legal actions against those assets and should see investors and traders come back with big volume as legal sanctions are avoided for the moment.
LTC already bounced off the monthly S1 at $85.65 on Tuesday morning in the European trading session. The bounce should see some follow-through when the US session comes into play later today. Expect by the end of this week, as this news is being processed, that LTC could print near $104, along the way easily breaking the $100 handle.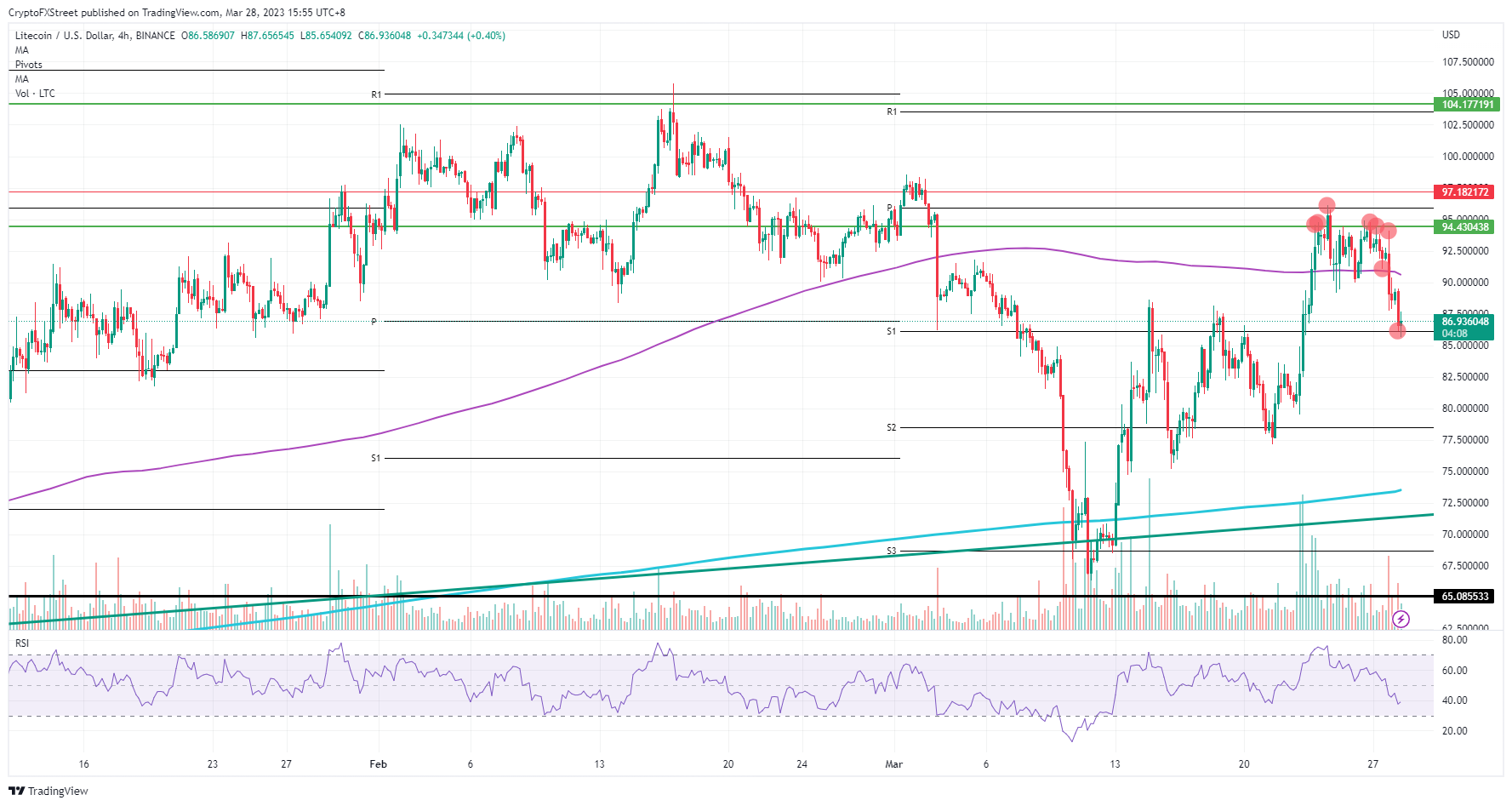 LTC/USD 4H-chart
The SEC could still fill the necessary injunctions to detach Litecoin from the CFTC mandate and open up a Pandora's box again in terms of legal filings. If that happens, Litecoin price would then whipsaw lower. due to the market requiring a higher risk premium for LTC. In that case, expect another leg lower toward $78.42 at the monthly S2 support and a 9% loss.