Litecoin price stands less than 10% away from charting new 2023 highs
Litecoin price is close to breaching the barrier at the $102 mark.
Over the last 48 hours, transactions in losses have increased, indicating a potential buying signal.
A chunk of the supply has moved from the whales to investors over the last month as investors accumulate ahead of the upcoming halving.
Litecoin price is performing better than many of the cryptocurrencies in the crypto market at the moment as the digital asset attempts to recover the losses observed towards the end of April. While this bullishness is currently speculated to be from the halving scheduled to take place in August, there is a potential buying signal being observed as well.
Litecoin price, trading at $95, is up by more than 5% over the last 24 hours, which, although it is not all that much, it is still better than most of the other altcoins. In the last three weeks, the digital asset has gained more than 22% and is eyeing the $102 mark, beyond which point lies the new year-to-date highs. LTC already failed to chart new highs last month, and another failure could trigger corrections again.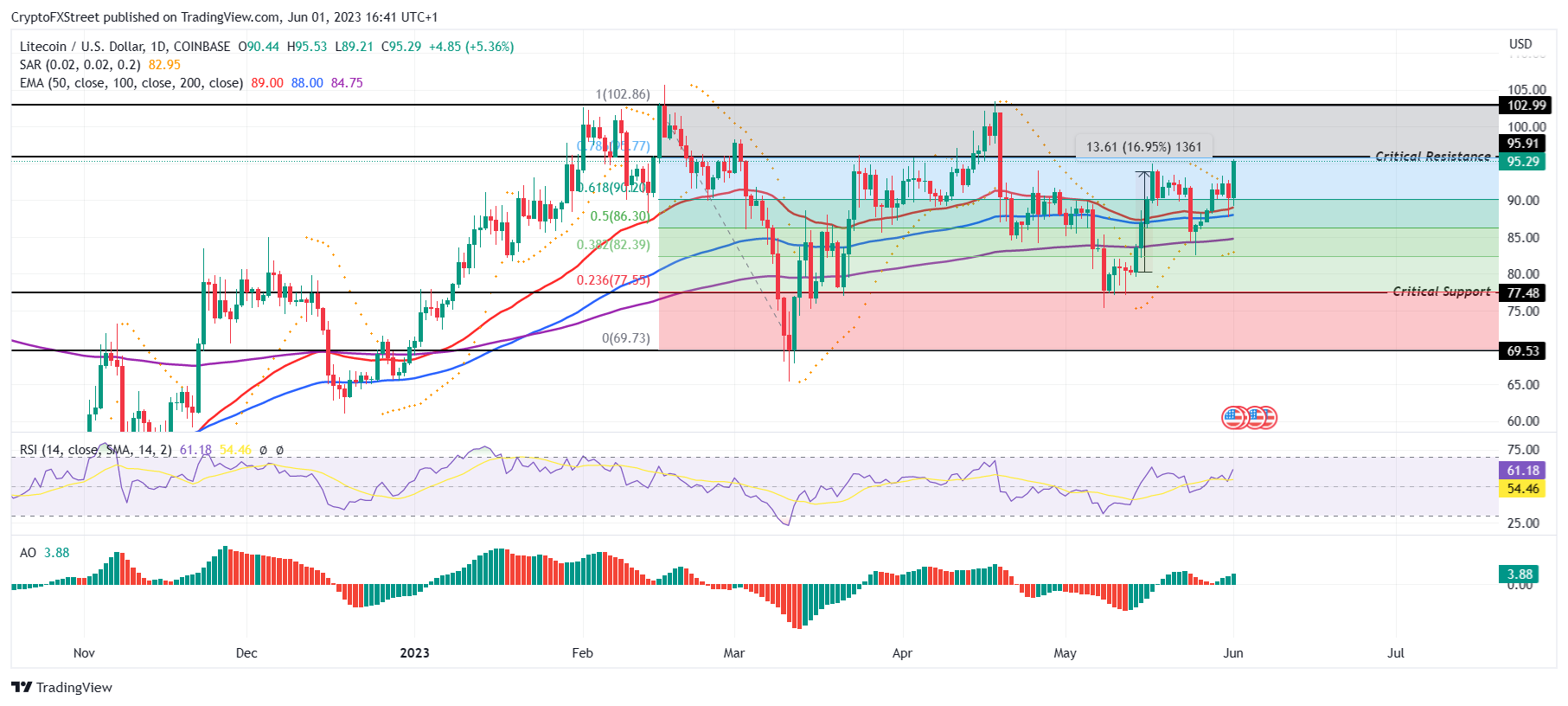 LTC/USD 1-day chart
But investors, as always, are hopeful that new 2023 highs will be established in the coming days. This is because the cryptocurrency only needs to rally by some 8% to achieve new year-to-date (YTD) highs, and for the same reason, a sudden bullishness is being observed.
LTC holders seem to be active in moving their supply all of a sudden. These investors appear to be potentially selling their holdings to ensure they can minimize their losses before Litecoin price corrects from the present levels. 
As a result, in the span of two days, transaction volume spiked with a considerable amount of transactions bearing profits, however, they were still outweighed by loss-making transactions.
On May 30 and 31, collectively, nearly 55 million LTC was involved in on-chain transactions that resulted in losses for investors. Counter-intuitively, a spike in these volumes is usually considered to be an indication of potential accumulation. This buying potential generally leads to a rise in prices, and LTC could benefit from the same.

Litecoin transaction volume in losses
As is, investors are moving to acquire more tokens which surprisingly has been leaving whale wallets. In the span of a month, about 2.89 million LTC worth $266 million has been dumped by whale addresses. This supply now sits in the hands of investors – addresses that own between 0.1% to 1% of the supply – which already dominates the market, holding 24.74 million LTC.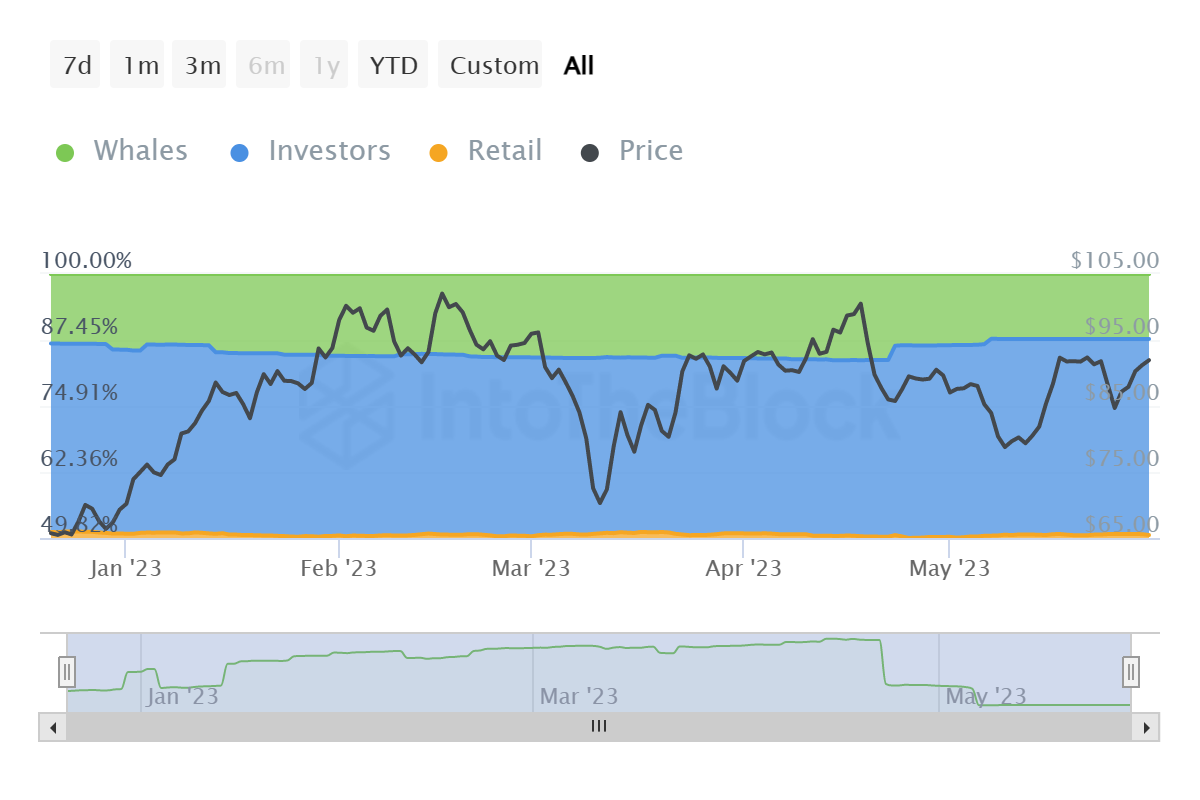 Litecoin supply distribution
If this bullish narrative plays out, investors can expect a new YTD high this month, or else corrections will keep LTC from crossing $100.