US SEC sues Coinbase after regulatory crackdown on Binance
The Securities & Exchange Commission filed a lawsuit against crypto exchange Coinbase, after its crackdown on Binance.
The US financial regulator alleges that the crypto trading platform broke its rules and supported trading in tokens that are considered as securities.
The lawsuit also targets Coinbase's staking program that offers investors an opportunity to earn returns through staked assets.
US Securities & Exchange Commission (SEC) continued its crackdown on crypto waging a legal battle against Coinbase. The regulator targeted Coinbase for its unregistered securities offering and the exchange's staking program.
SEC cracks down on Coinbase
The financial regulator's lawsuit against Coinbase comes at a time when the SEC has provided further clarity on the status of nearly a dozen cryptocurrencies. The US SEC considers these assets as securities and filed allegations against the crypto exchange Coinbase for unregistered sale of securities.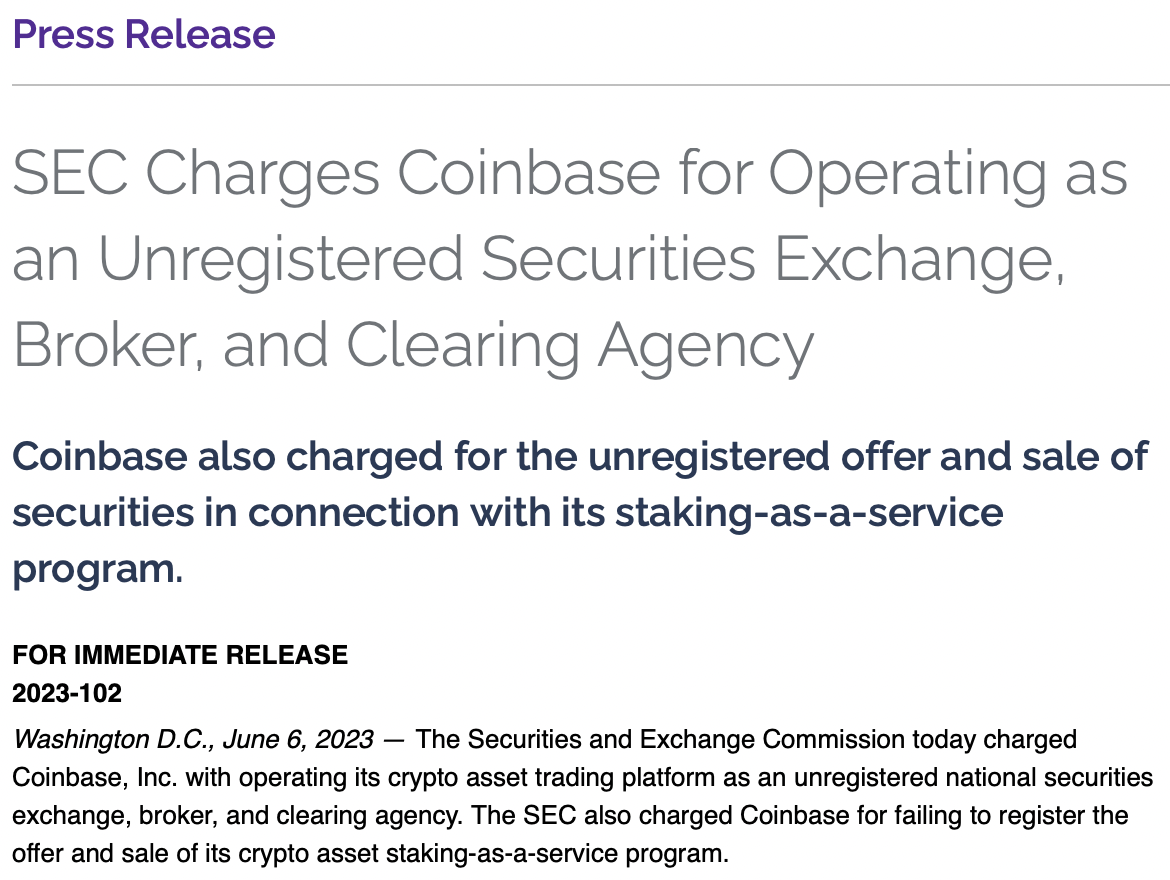 Coinbase hit by SEC lawsuit
This is a developing story, watch this space for updates.