Bitcoin price recovers to $27,000 even as SEC files to freeze Binance.US assets
Bitcoin price made a quick recovery in the last 24 hours, adding over $40 billion to the crypto market.
Following the SEC crackdown on Binance and Coinbase, the market sentiment shifted to FUD.
The SEC continued to attack the US arm of Binance, filing a restraining order to freeze its assets.
Bitcoin price, the leader of cryptocurrencies, first took the market down with itself when it crashed less than 48 hours ago. Not so soon later, BTC is back to the same place where it was a day ago and is also pulling the crypto market back up. However, SEC does not seem interested in taking a break from pursuing an end to Binance.
Bitcoin price stumbles but recovers
Bitcoin price is trading at $27,365 at the time of writing, providing investors with some much-needed relief as just a day ago, the coin was around $25,000. This recovery was essential in ascertaining that panic selling did not induce another price crash.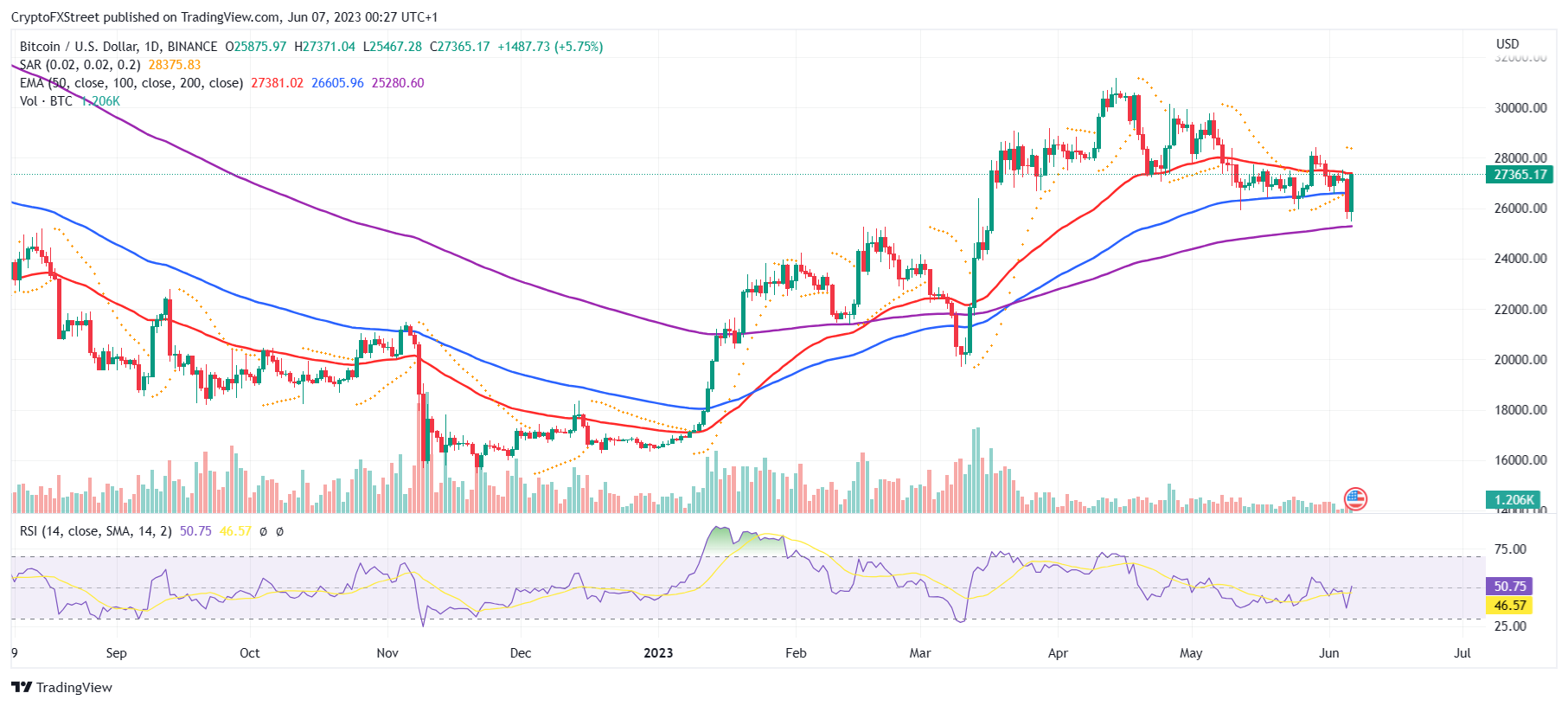 BTC/USD 1-day chart
While investors did not fall prey to their skepticism, the collective sentiment of the market certainly did. This is visible on the Crypto Fear and Greed Index, which is currently signaling Fear for the first time in nearly three months. The last the crypto market was in Fear mode was back in March.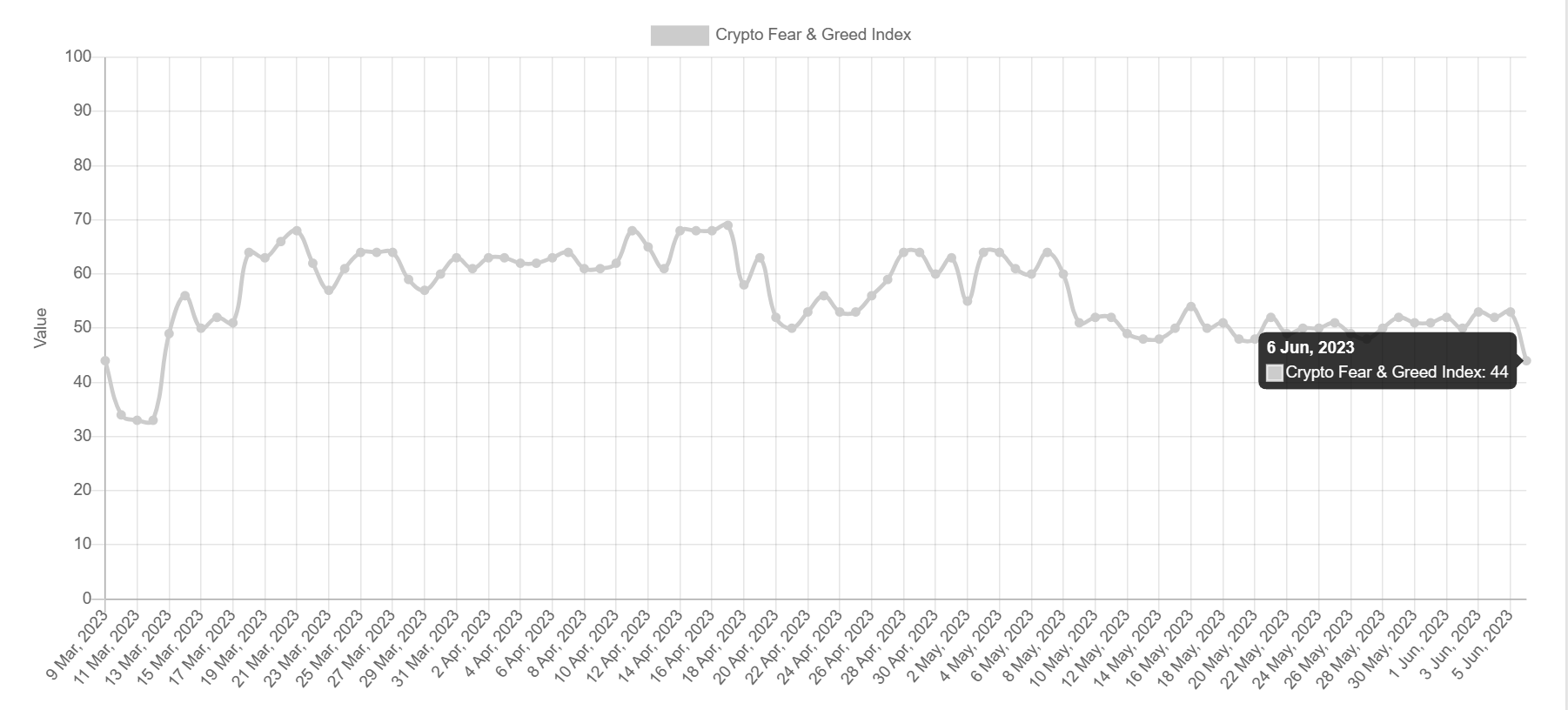 Crypto Fear and Greed Index
A similar observation could be made on the Net Unrealized Profit/Loss indicator. The metric measures the difference between Unrealized Profit and Unrealized Loss to determine whether the network is currently in a state of profit or loss.
Generally, values below 0 are considered bearish and indicate capitulation due to losses, which makes BTC safe at the moment. The indicator only slipped into a state of Hope/Fear, suggesting the potential for recovery over the potential of losses.
Bitcoin NUPL
However, the cryptocurrency is still vulnerable to crash, depending on the Security and Exchange Commission's (SEC) mood.
SEC continues crackdown on Binance
Following the filing of lawsuits against Binance and Coinbase, the regulatory body filed for a restraining order to freeze the assets of Binance.US. The SEC targeted BAM Management US Holdings, the holding and operating firms for Binance.US.
Binance.US responded to these filings, saying,
"This afternoon, the SEC filed a motion seeking a TRO and preliminary injunction against Binance.US attempting to, amongst other things, freeze Binance.US corporate assets. The filing of the preliminary injunction is unwarranted and based more on the SEC Staff obtaining an advantage in litigation versus genuine concern about the safety of customer assets…While we are disappointed by this action, we look forward to defending ourselves in court.
The cryptocurrency exchange also reassured customers that "user assets remain safe and secure". Furthermore, the Binance.US platform continues to remain fully operational, with deposits and withdrawals functioning as normal.