ADA whale accumulation propels Cardano price closer to $0.3; investors aim far higher
Cardano price declined significantly during the early June crash, losing 30% of its value.
The market-wide recovery has the altcoin up by almost 6% in the last 24 hours.
ADA might be able to print larger gains, as its whale holders are exhibiting major bullishness this week.
Cardano price, along with the rest of the crypto market, is bouncing back from the recent lows. As Bitcoin price nears $30,000, most of the altcoins are following the lead to note gains over the last 24 hours. ADA, however, in addition to the broader market cues, is finding support from a very important cohort.
Cardano price climbs back up
Cardano price is trading above $0.28 at the time of writing, closing the gap it witnessed following the early June crash. The third-generation cryptocurrency took a critical hit as it lost more than 30% of its value in a week. But presently the altcoin is nearing the $0.3 mark, fuelled by the bullishness of the market.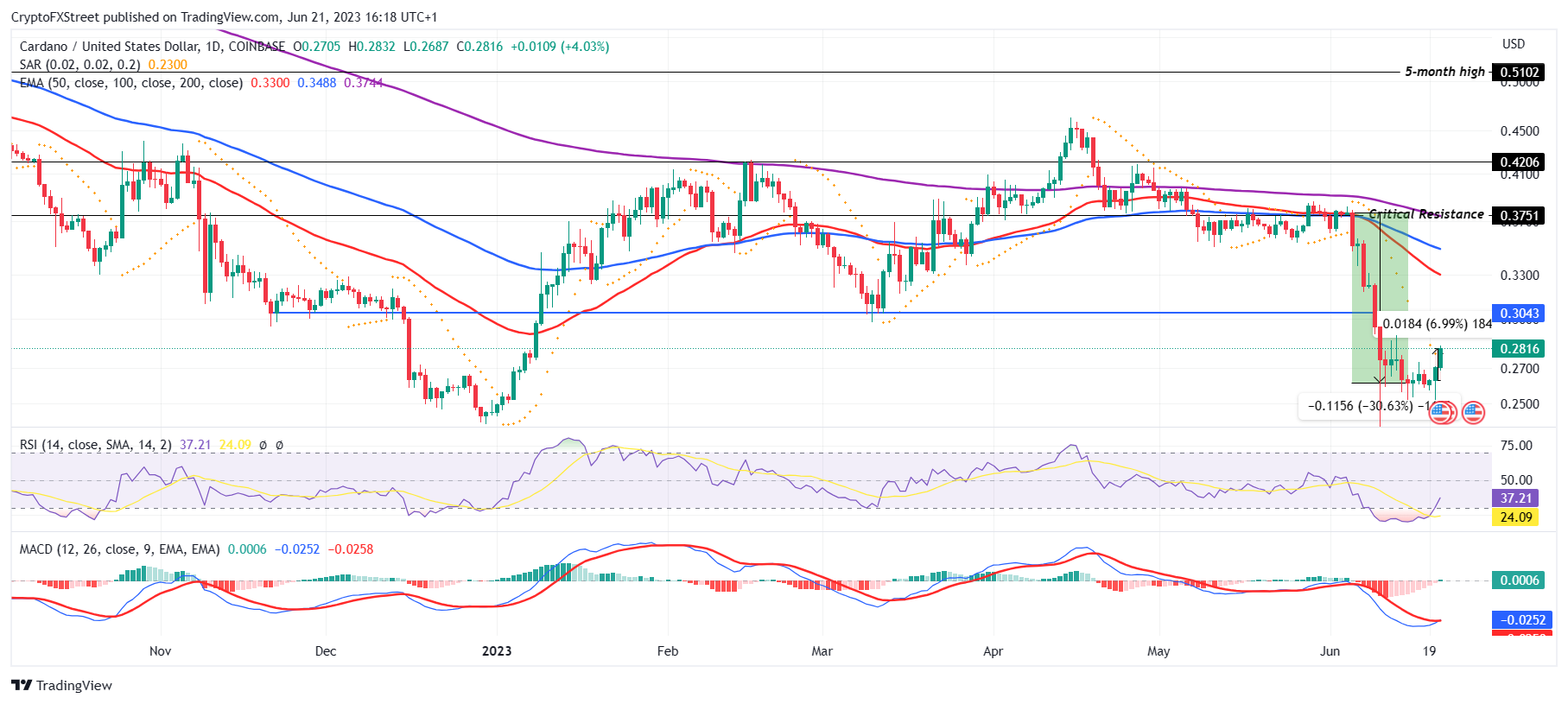 ADA/USD 1-day chart
Up by almost 7% in the past 24 hours, the cryptocurrency is also observing a sudden surge in whales' interest. As noted on the total inflows on the addresses conducting transactions worth over $100,000, these investors have scooped up nearly 263 million ADA worth about $71 million currently.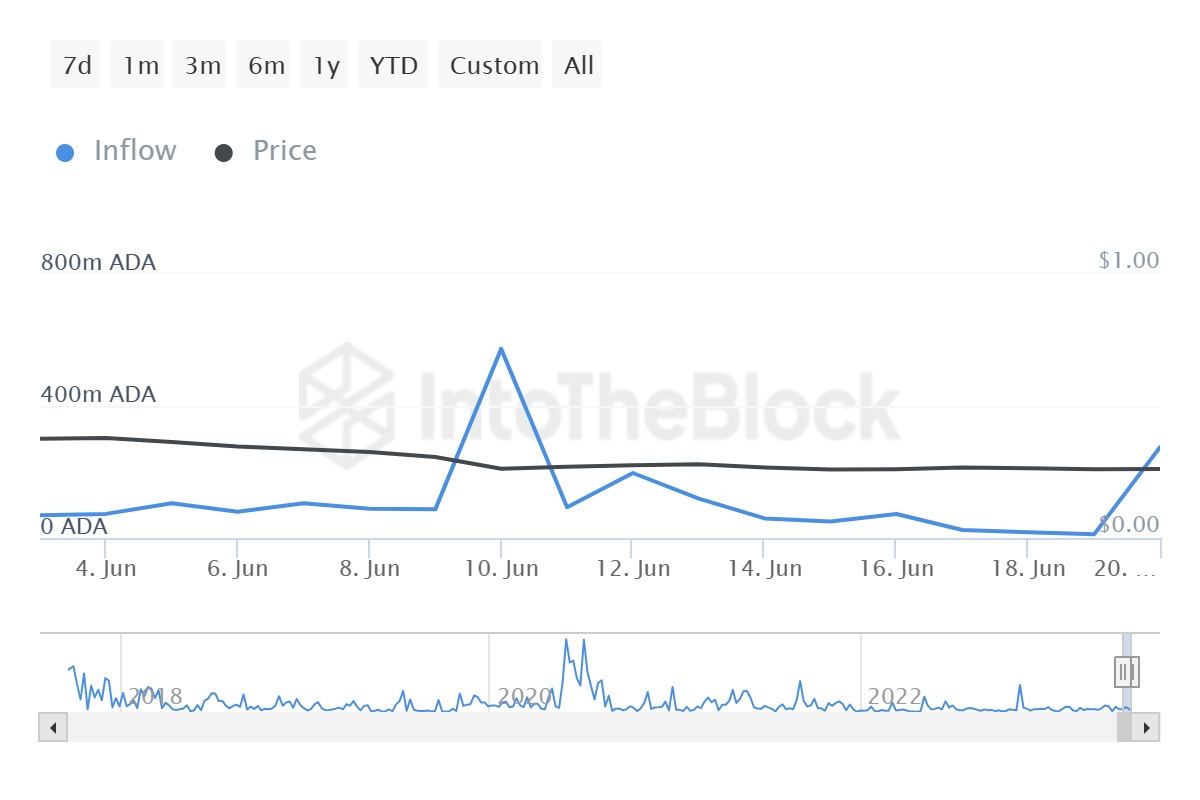 Cardano whale inflows
This accumulation took place this Monday and Tuesday, which provided the altcoin with a much-needed boost to bring it closer to the $0.3 level. Not only is this a crucial psychological support level, but it has alsobeen tested multiple times in the past.
Furthermore, reclaiming it as a support floor would also enable a bounce back to $0.37, which coincides with the 200-day Exponential Moving Average (EMA) as well as the point from where the June crash began.
In doing so, Cardano would also breach the massive demand wall of 3.69 billion ADA worth $996 million, bought by close to half a million investors at an average price of $0.32. Once the status of this supply flips into profitability, some bullishness could trigger a further price rise to the aforementioned barrier at $0.37.

Cardano GIOM
On the other hand, the move higher would also increase the chances of profit-taking, which, in return, could induce a sell-off that might result in a price crash. Investors must remain wary of this if they decide to jump in once Cardano price rallies.