Bitcoin dominance hits two-year high at 51%, jeopardizing altcoin gains
Bitcoin price has been on a tear since the start of 2023.
The recent uptick in BTC dominance has pushed it to two-year highs at 51.03%.
Altcoins might have to take a backseat until the big crypto takes a breather.
Bitcoin price has increased 74% in the last six months, and recent developments suggest more gains are on the way. Specifically, the BTC dominance shows a bullish outlook while the short-term picture remains optimistic.
What is Bitcoin dominance and why is it important?
Bitcoin dominance is the market capitalization or percentage of BTC as compared to the total market capitalization of the cryptocurrency industry. A spike in this index suggests that more investors are willing to invest in BTC as opposed to altcoins like Ethereum (ETH) or Ripple (XRP), among others.
As seen in the chart below, Bitcoin dominance has been on an uptrend since November 2022 and recently shattered through the 50% level, retesting two-year highs. These levels were last seen in April 2021, marking a shift in narrative among investors.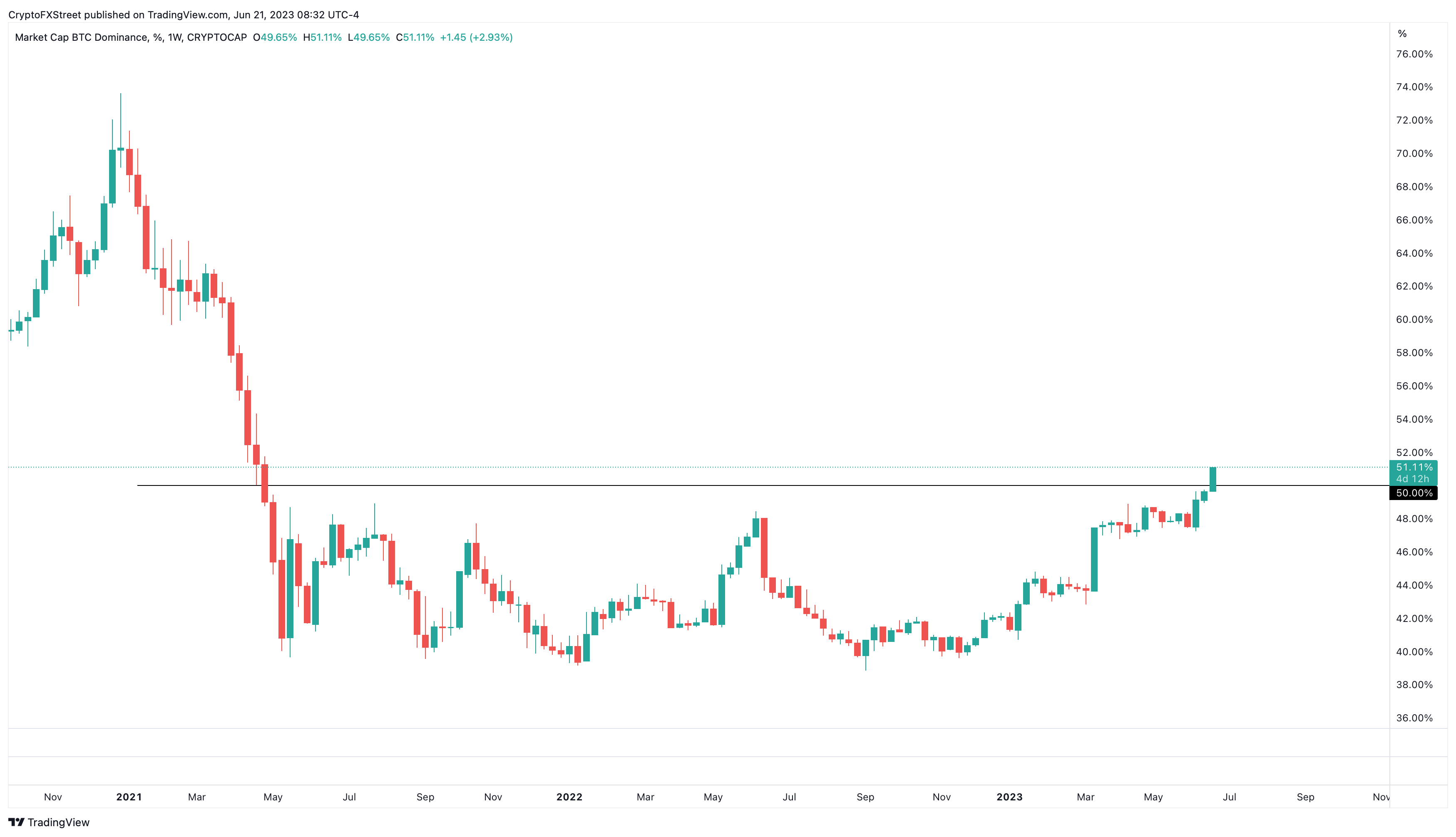 Bitcoin Dominance 1-week chart
The increase in Bitcoin dominance suggests that the interest has moved from risky altcoins to BTC, which is perceived as relatively safer. More often than not, this move is seen during the start of a new cycle or a bull run.
Considering the uncertainty over global macroeconomic conditions and crypto's regulatory landscape in the US, it is likely that long-term investors are buying the dip. 
What this means for altcoins?
A spike in Bitcoin dominance could mean two things: fresh capital is flowing into BTC or the unrealized profits from altcoins are moving back to Bitcoin. Therefore, an extrapolation from these conditions could mean that investors are selling their altcoins and moving capital back to Bitcoin.
These conditions could propel BTC higher while Ethereum (ETH), Ripple (XRP), Litecoin (LTC) and other altcoins could move sideways or slide lower.
While Bitcoin dominance has risen 18% since February, altcoin dominance has shed nearly 27%. This negative correlation is likely to bode ill for altcoins in the near future.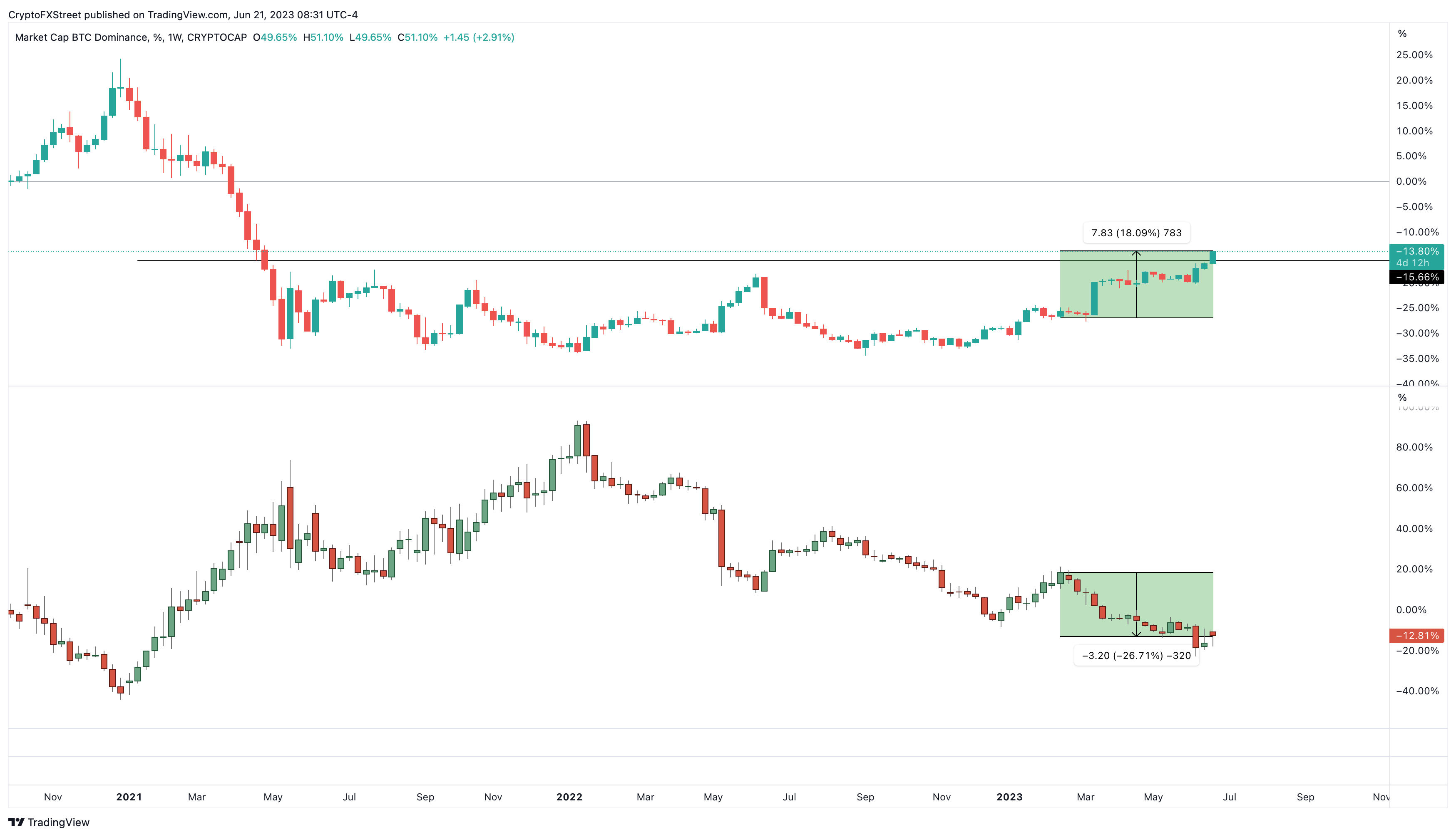 Bitcoin Dominance vs. others chart