Shiba Inu price rises but one million SHIB addresses are still underwater
Despite Shiba Inu price rising by over 10% in the last week, investors remained at a loss.
Over 1.02 million addresses, representing 86% of all SHIB holders, are currently underwater.
Shiba Inu is also out of the opportunity zone, making accumulation less likely.
Shiba Inu price had a relatively good week, with the meme coin joining the category of a few altcoins in the market. The result was expected to bring profits for SHIB holders, but a week later still, the situation remains unchanged.
Shiba Inu price rebounds as investors regain hope
Shiba Inu price trading at $0.00000727 has risen by close to 11% in the span of a week. The rest of the cryptocurrencies in the market are still recovering from the crash, but SHIB is already climbing back toward the December 2022 lows of $0.00000791.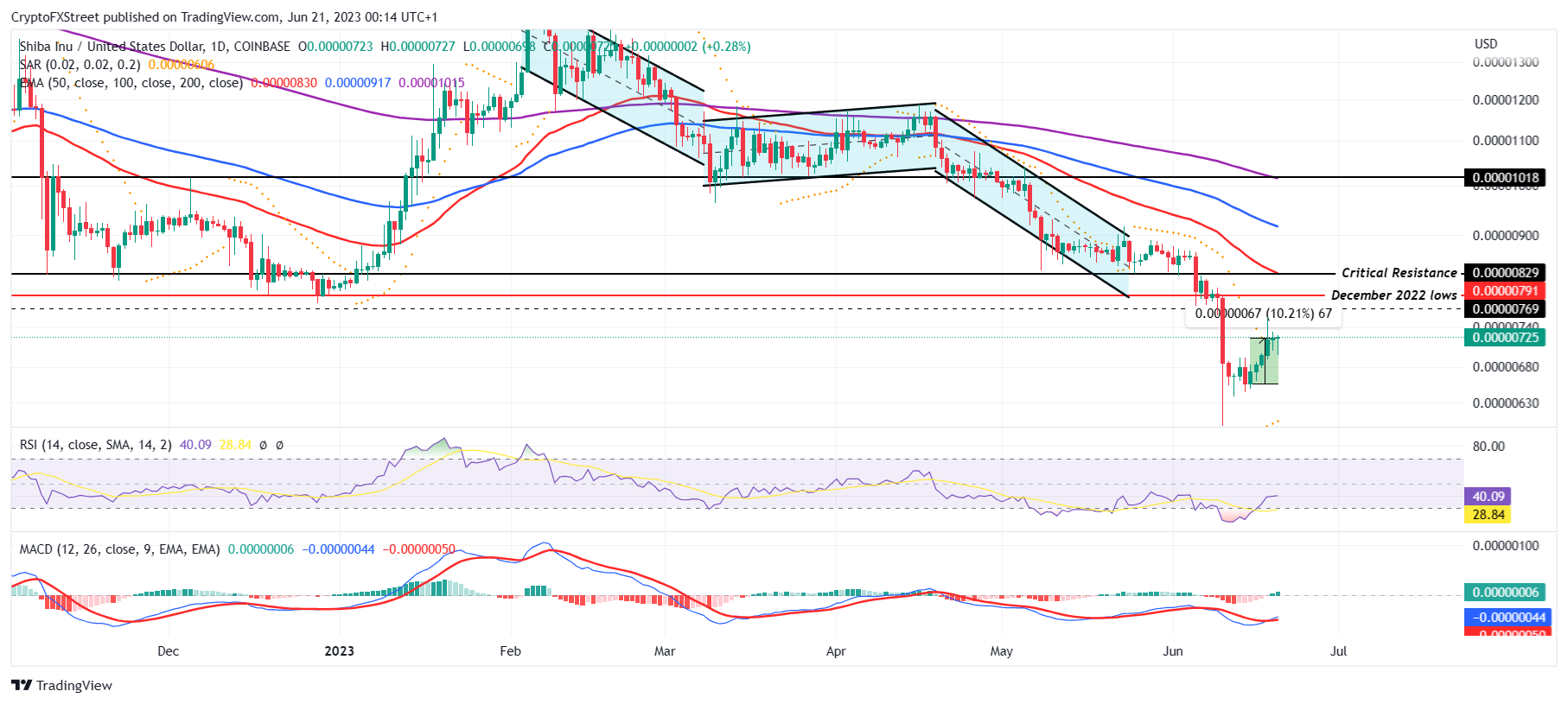 SHIB/USD 1-day chart
SHIB holders stand to be some of the biggest losers in the crypto market. At the time of writing, more than 86% of all addresses with some balance of SHIB appear to be underwater. This represents the largest percentage of Shiba Inu investors experiencing losses, surpassing the previous 80% mark.
This increase in percentage is also reflected in the figure, as over one million addresses stand in this category right now. And by the looks of the market, it does not appear to be in a condition to support recovery for them.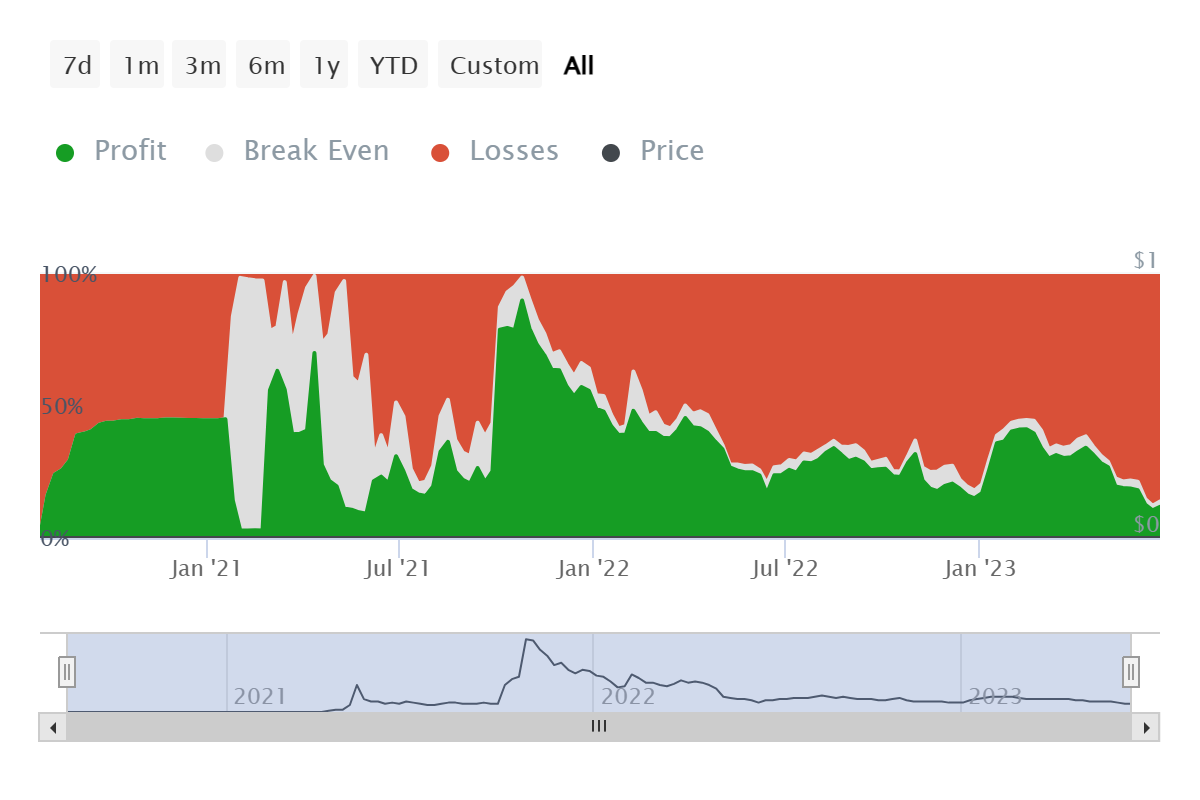 Shiba Inu investors at a loss
The Market Value to Realized Value (MVRV) ratio has noted some incline but still remains below the neutral line. This suggests that the coin is still observing losses across the network, but at the same time, the indicator has risen to the point where it is outside the scope of the "opportunity zone".
This zone is marked below 10% in the case of Shiba Inu and is synonymous with a bounce back historically. At this point, the investors are also likely to accumulate more heavily, supporting the price rise.

Shiba Inu MVRV ratio
However, this won't be the case for SHIB investors for a while. The most these meme coin investors can do is hold on until the altcoin reaches $0.00001000, as a demand wall of 268 trillion SHIB would be breached, bringing profits to many investors.