Solana price rallies by over 10% despite NFT protocol Cardinal announcing shutdown
Solana price led the crypto market rally, trading at $17.62, shooting up by almost 15% at its peak.
Solana NFT support-provider Cardinal announced it would be winding down operations due to challenging macroeconomic conditions.
This will bear a significant impact on NFT trades on the blockchain, which already fell by 78% on June 27.
Solana price shot up even after witnessing a rather disappointing turn of events in the last 24 hours. The blockchain's NFT supporting platform Cardinal made an announcement that stunned the market but led to an unexpected reaction from the token.
Solana price hits three-month high
Solana price is trading at $17.62 after noting a more than 10% increase over the past day. The green candlestick took the market by surprise for two reasons.
The first is that SOL is beating out the leaders of cryptocurrency – Bitcoin and Ethereum – in terms of recovery. The altcoin is currently closing in on flipping the barrier at $17.61, which also marks a three-month high for Solana price as it was last tested back in March.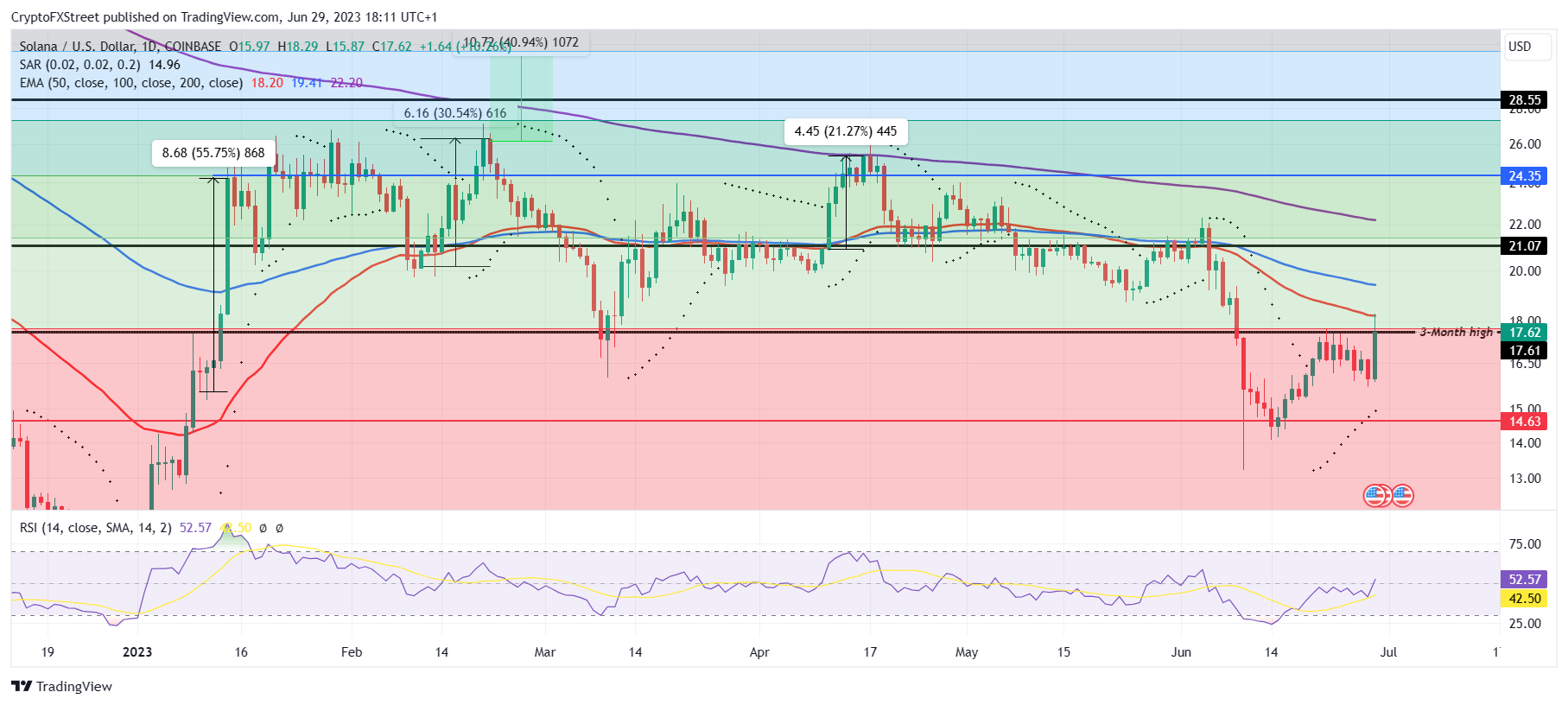 SOL/USD 1-day chart
The second reason is that Solana, only a few hours ago, took a major developmental hit. The network lost its NFT support provider Cardinal which announced that it would be winding down operations by August.
Cardinal stated that the reason behind this is the challenging and difficult macroeconomic conditions that also caused significant losses to investors across the crypto market. Adding to the same, Cardinal, in their official Twitter announcement, stated,
"While we've seen some real usage of our staking, rentals, and identity products, we continue to feel like they're stuck in the context of the crypto maximalist community. We'd hoped that by now the rest of the world's industries would have begun adopting blockchain tech at a larger scale, but that still feels a ways away.
The company reassured investors that the focus would be on a smooth wind-down and that their assets are completely safe and would be returned to their rightful owners by the end of the wind-down process.
Solana NFTs are naturally bound to bear a negative impact from this development and already took a beating less than 48 hours ago. The dominating NFT marketplace MagicEden noted a drawdown of 78% in the case of transactions on a daily basis falling from 125k to 27k on June 27.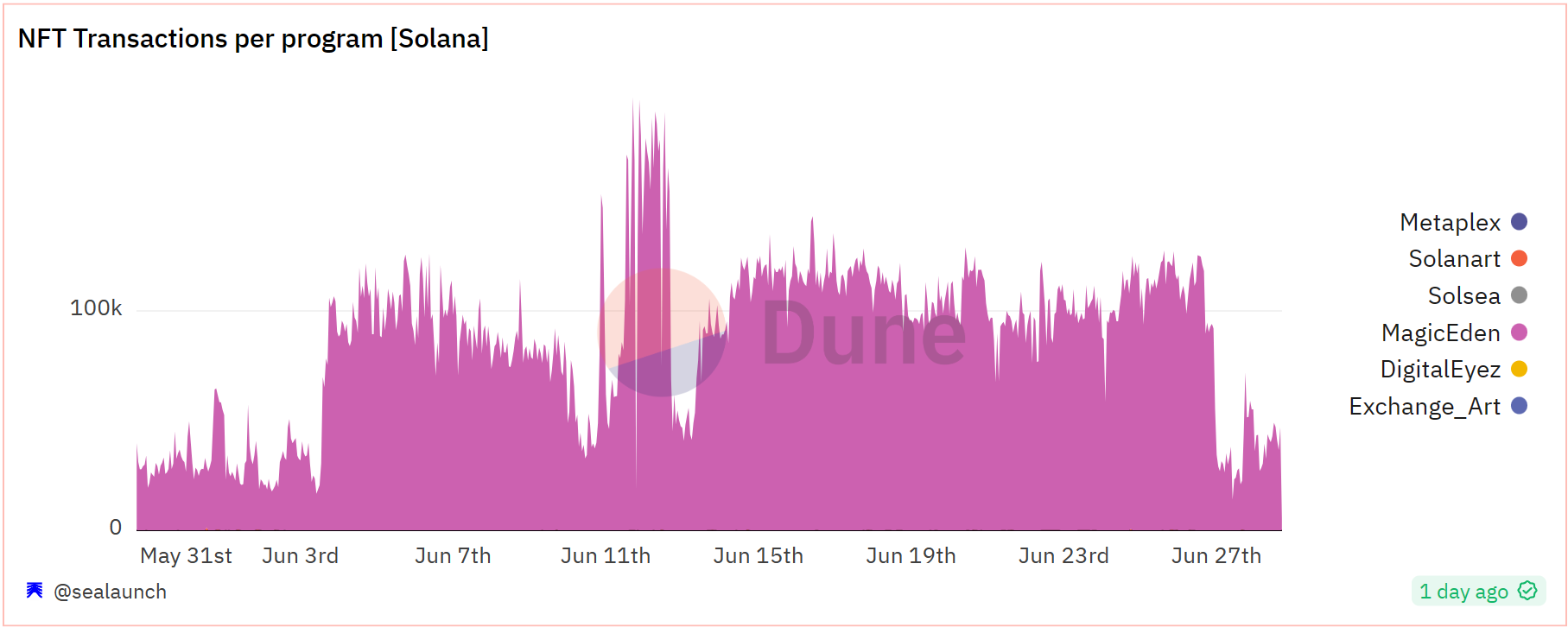 Solana NFT transactions
This decline is expected to extend going forward.