Privacy-Centric Ethereum Altcoin Could Get Boost From This Bullish Signal: Analytics Firm Santiment
An altcoin used for a privacy-focused internet browser could receive a shot in the arm from a recent bullish signal, according to crypto insights firm Santiment.
Santiment says that Basic Attention Token (BAT), which is used as a rewards-based cryptocurrency for the Brave Browser, could rally on the back of recent social media buzz.
Santiment shares data showing a rise in social dominance for the terms "BAT," "browser" and "brave."
"BAT and Brave Browser have been trending, following a viral Reddit post with users debating the success or failure of the unique internet browser that offers rewards. The asset itself hasn't gone outside the altcoin pack, but could get a bit of a boost."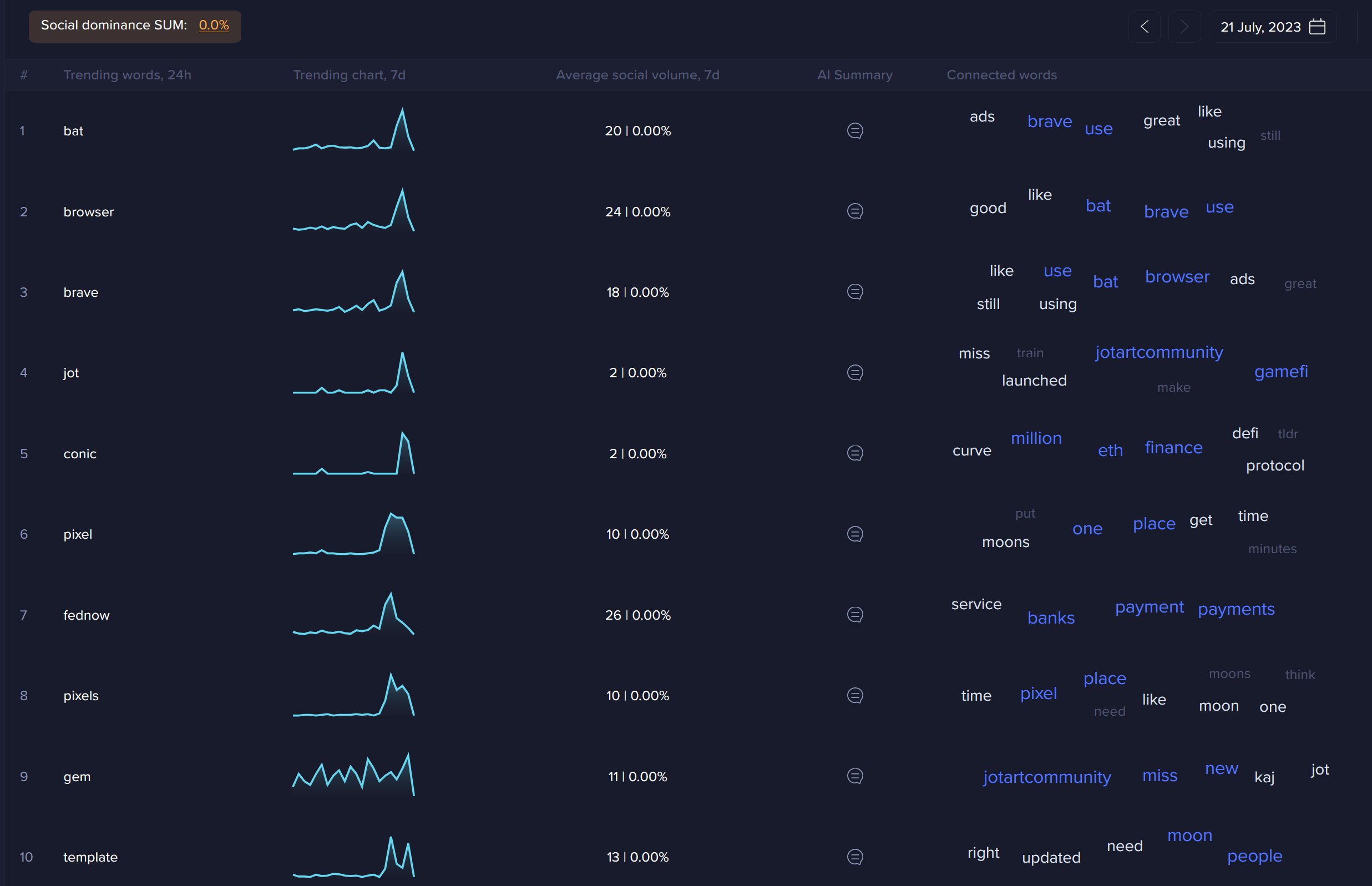 BAT is trading at $0.207 at time of writing, trading mostly sideways over the last week.
Santiment also has its radar locked on the peer-to-peer payments network Litecoin (LTC) ahead of its highly anticipated halving event. The firm says that Litecoin bulls have been rapidly accumulating coins as addresses that own at least 100 LTC have been on the up and up.
"Litecoin's upcoming halving on August 2nd is still bringing increased trader enthusiasm. In the past 24 weeks, as more have become aware of it, 1,185 more addresses have been created that own at least 100 LTC. Most expect this to be a bullish event."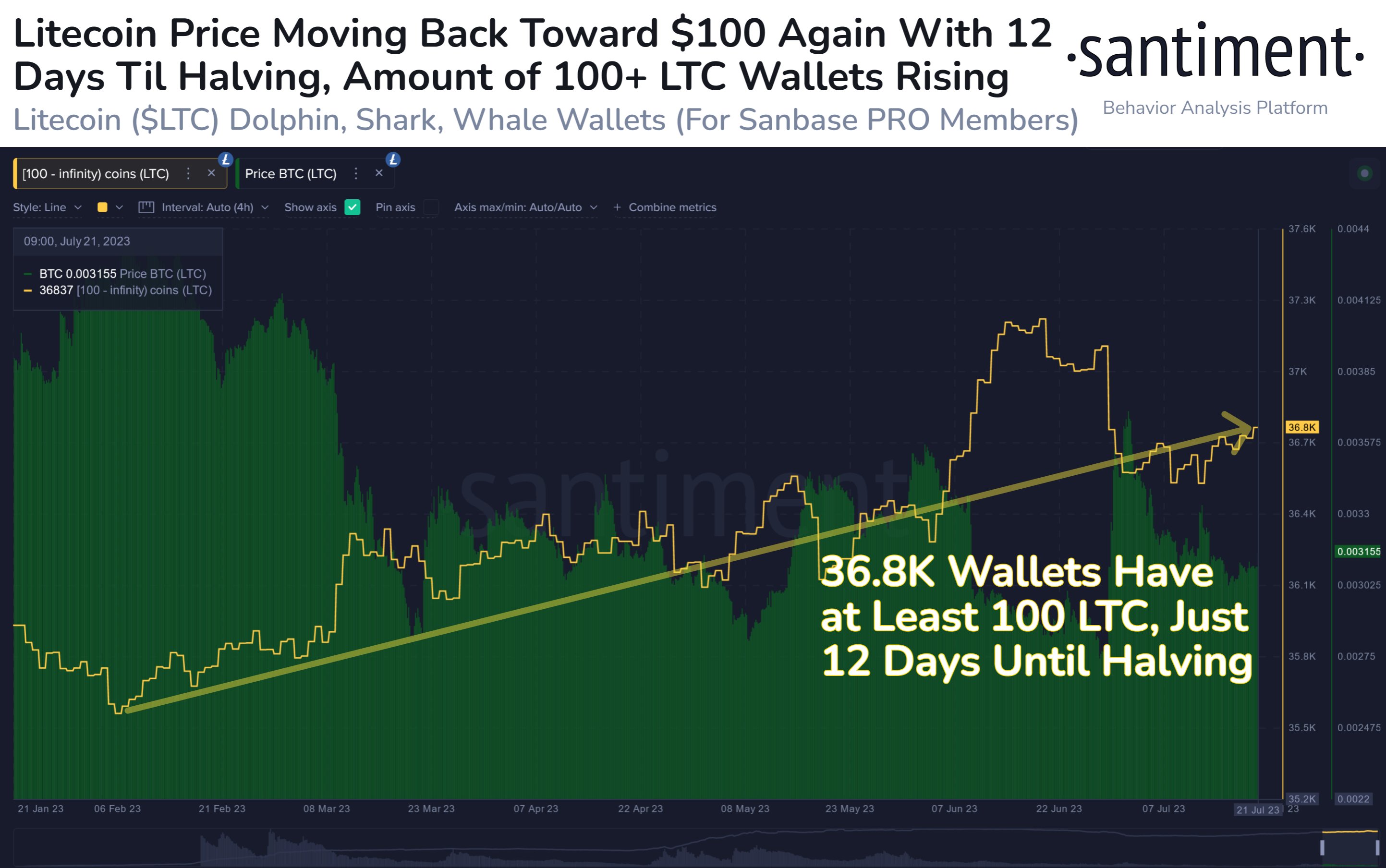 At time of writing, Litecoin is trading for $92.65.
Join our Telegram Channel https://t.me/elevenews