Twitter set to add crypto payments under Elon Musk's leadership
X, formerly Twitter, received the Rhode Island Currency Transmission License, necessary for trading crypto assets.
Being the biggest social media platform, X would be exposing crypto trading to over 400 million users worldwide.
X first made waves in the crypto industry after integrating NFTs into profile pictures on the platform.
After Grayscale's victory against the US Securities and Exchange Commission (SEC) on August 29, Twitter has acquired the necessary licenses to offer crypto payments to its users. This move comes after it allowed the integration of NFTs as profile pictures in January 2022. 
X, formerly Twitter, receives crypto trading license
Elon Musk's X, previously known as Twitter, has acquired the necessary license for joining the band of crypto payment services providers. The social media giant received the Rhode Island Currency Transmission License this week, months after announcing intentions to integrate crypto trading into the platform.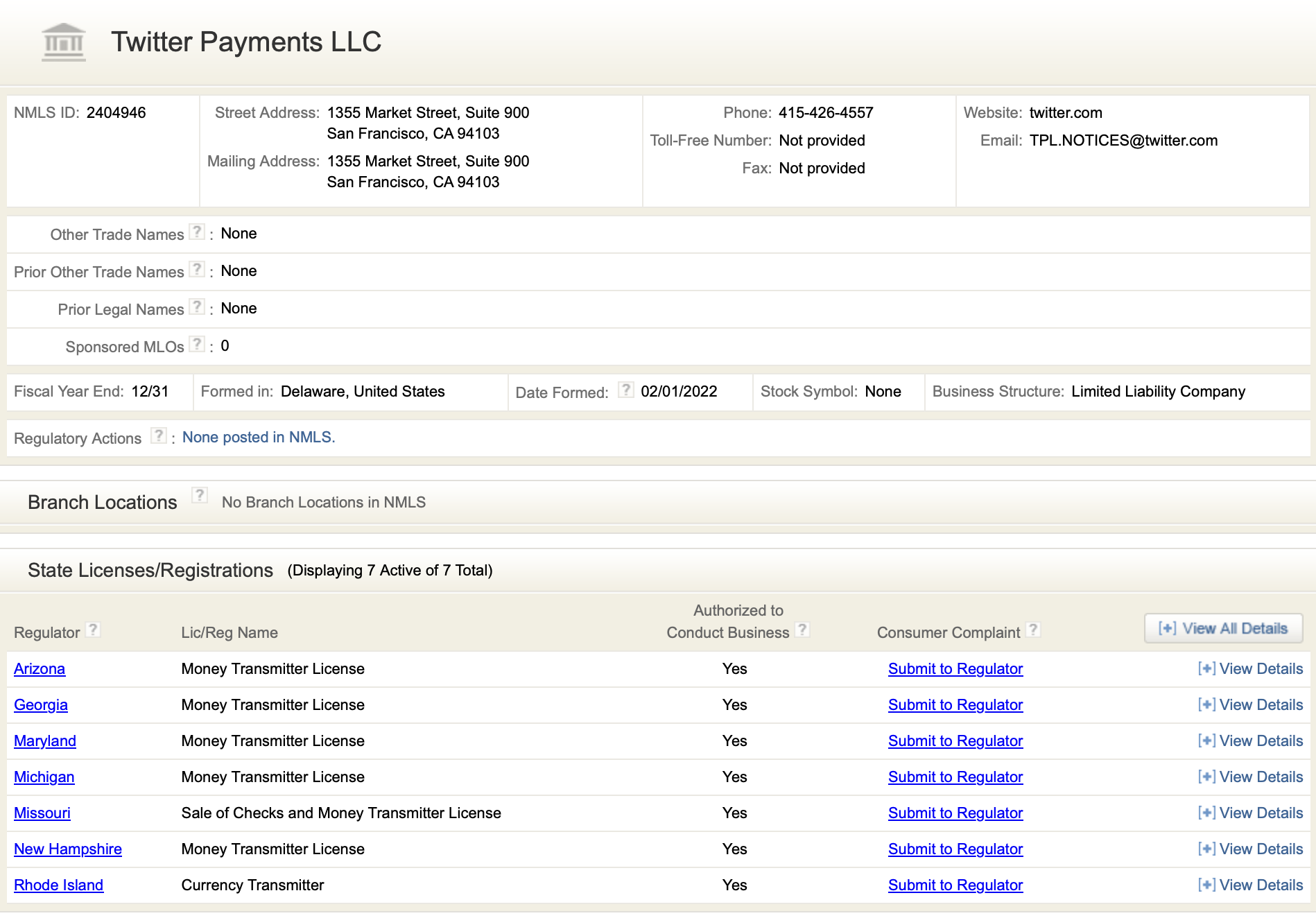 Twitter crypto trading license
This license is crucial for the storing, transferring, and trading of digital assets and is applicable to all kinds of crypto entities, including cryptocurrency wallets, exchanges, and payment processors that hold custody of funds within the wallets.
Elon Musk's love for crypto comes full circle
With the platform obtaining the license, crypto trading can now be accessed directly by more than 400 million users of the platform. This would propel crypto adoption significantly, especially since governments across the globe are becoming more accepting of the new form of currency.
Elon Musk's association with cryptocurrencies goes back to 2021, when the Twitter owner first endorsed Bitcoin and Dogecoin. Since his acquisition of Twitter and until now, his efforts in transforming the site into a comprehensive financial services platform included the addition of cryptocurrencies as well.
The biggest move before obtaining the crypto trading license was when Twitter integrated NFTs. The integration enabled users to showcase their unique Non-Fungible Tokens as their profile picture through the subscription of Twitter Blue, ushering in significant revenue.
Join our Telegram Channel https://t.me/elevenews