One Top-30 Ethereum-Based Altcoin Signaling a Potential Rally, Says Crypto Analytics Firm – But There's a Catch
A blue-chip Ethereum (ETH)-based altcoin is showing signs of a potential rally, according to the crypto analytics platform Santiment.
Per Santiment, various metrics are signaling that the native token of the blockchain oracle Chainlink (LINK) could surge, though the prediction is dependent on the behavior of Bitcoin (BTC) and the wider crypto market.
"Chainlink has hit a key level that has historically foreshadowed a price rebound. Presuming Bitcoin and the overall crypto sector stays relatively stable, LINK's drop in exchange supply (currently just 15.5%) is hinting at a bullish divergence."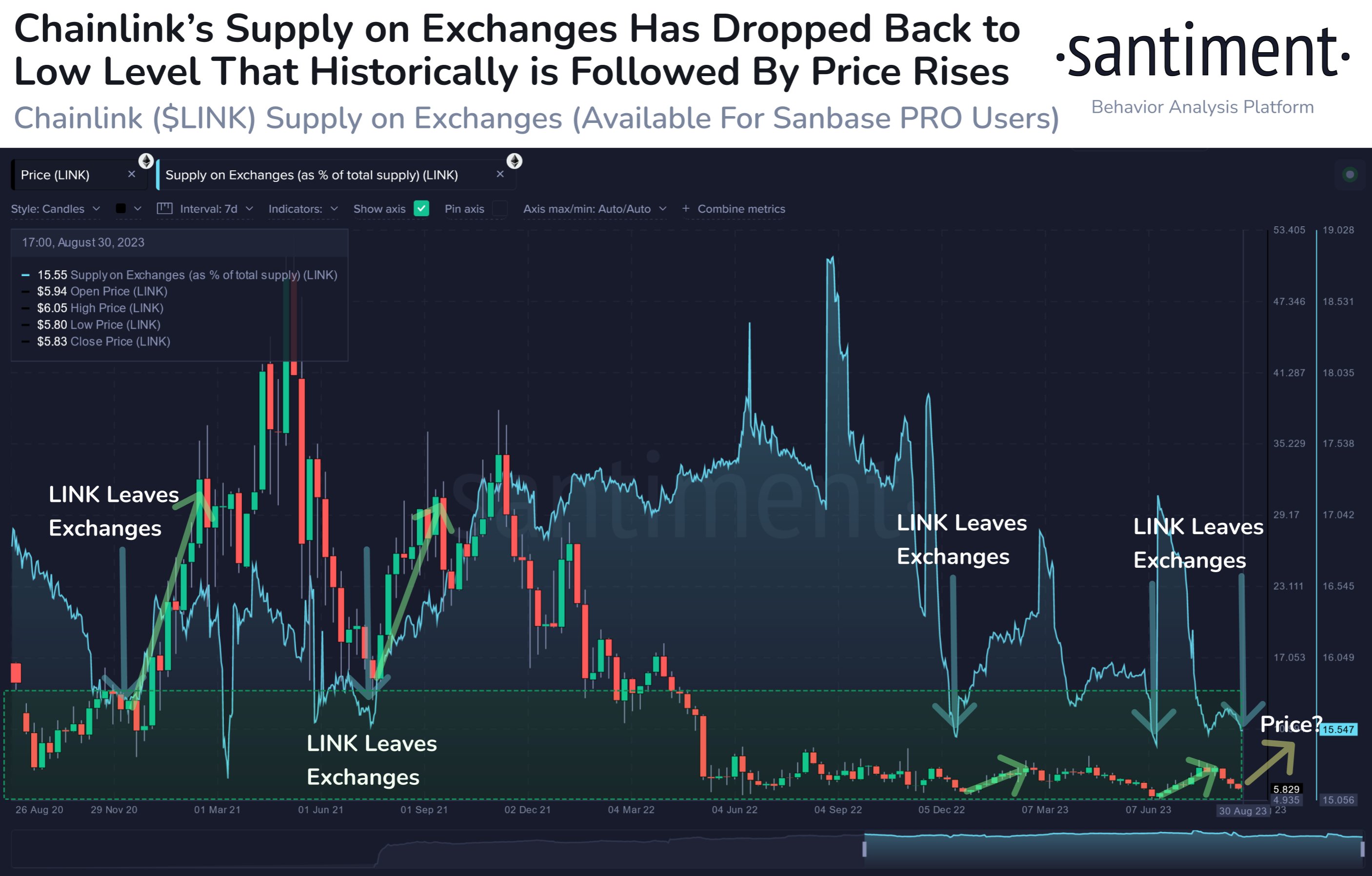 LINK is trading at $6.00 at time of writing.
Turning to the governance token of the decentralized finance (DeFi) protocol Maker (MKR), Santiment says that whales and sharks have accumulated over $71 million worth of the crypto asset since July 9th.
"Maker has enjoyed a nice +12% day while the rest of crypto slumps. This can largely be attributed to the accumulation by the whales and sharks holding between $11,600 to $11.6 million [in] MKR. Their holdings will continue to correlate with future price movement."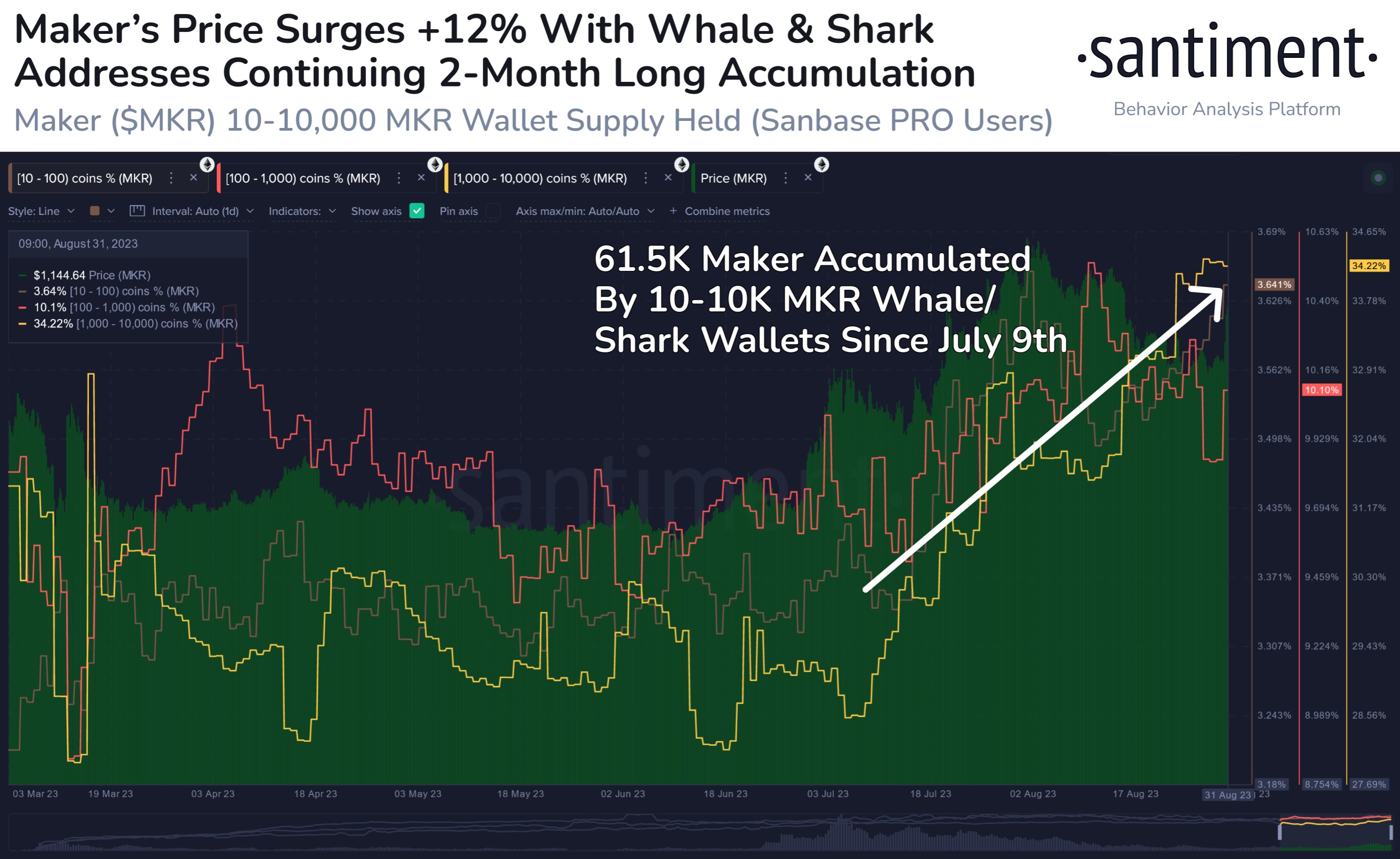 MKR is trading at $1,155 at time of writing.
On Bitcoin Cash (BCH), Santiment says,
"Bitcoin Cash enjoyed a healthy price rebound, currently back at $214 after being as low as $180 just two weeks ago. Short and long-term traders are both in profit for the first time since mid-June, and whales will be key to a further surge."